Creating new immersive content that can be used to demonstrate the creative and immersive capabilities of the new formats, and to test, improve and assess the tools to be developed in the project.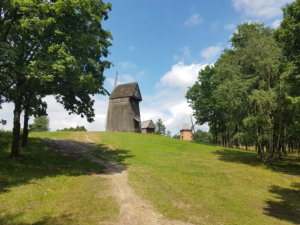 Dziekanowice Ethnographic Park
The idea of the movie is to show a typical cultural place in the form of a music clip. Near Poznan there is Wielkopolski Ethnographic Park Dziekanowice which presents the reconstruction of historical Wielkopolska village architectures from the 17th to early 20th centuries. This place in combination with an invited local folk band performing on contrabass, hurdy gurdy and singing ethno songs created scenic background for the three extraordinary 8K video clips.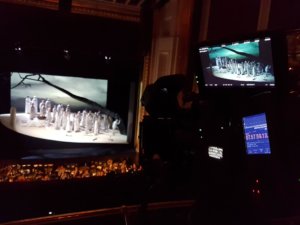 Baltic Legend Opera
In December 2017 PSNC was contracted to produce live TV content and streaming from the premiere of "Baltic Legend", an opera of Feliks Nowowiejski performed in Poznań Opera House. During rehearsals of the spectacle there were opportunities to shoot some additional 8K footage together with immersive 360° videos. By this, we created demonstration content for two H2020 projects: Immersia TV (synchronized 4K TV content and 360 4K movie clips) and Immersify (8K content). Some parts of 8K clips were made behind the stage showing the work that is not visible to the audience, making the final content more interesting.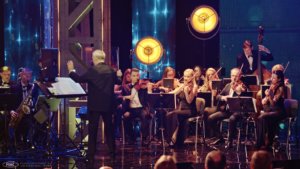 TV Anniversary Gala
PSNC and Polish Television are long-term partners. In 2017 TVP had its 60th Anniversary of operating in Poznań. PSNC as an organisation researching new media technology was invited to document this very special moment using the most up to date video techniques. The outcome is a detail-rich content with vivid colors and wide dynamics.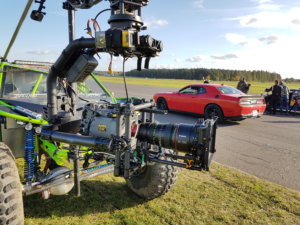 Follow Car
PSNC film crew in cooperation with two other companies did an 8K experimental shooting on Racetrack Poznan and at an old military airport in Bednary. The choice was made on the racetrack, mainly because one of our Polish broadcasters was shooting "Automaniak", a Polish version of well known TV show "Top Gear" and they brought a few nice cars which we could use for our experimental 8K shooting with big gimbal installed on the follow car. During two day shooting session mainly sports car were filmed, but also professional cyclists were caught "on tape" during their training.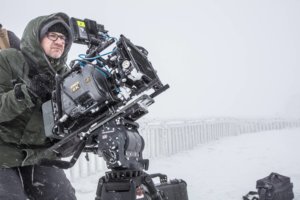 Karkonosze Mountains
Due to the fact that this year winter in Poland was quite cold and snowy we had a chance to try 8K real winter shootings in Polish mountains. Our choice was Szklarska Poręba, beautiful small town located at the foot of the mountain range of Karkonosze.
Frozen waterfalls and winter mountain panoramas from the Szrenica peak (1362 m above sea level) were the main goal, but additionally we recorded the Wang Temple, built originally from pine logs in Norway at the turn of the 12th and 13th centuries. Another place that was visited and filmed was a glassworks called "Leśna Huta", where our film crew was very warmly welcomed and the glass-specialists showed our camera their work.