PSNC
In 2008 PSNC has started a creation of the 4K node in Poznan, in 2010 the infrastructure was upgraded to process and display 4K 3D using passive polarization technology for stereoscopy. Since 2015 the laboratory was enhanced to 8K 3D 60p capture, production, live processing and visualisation infrastructure connected to 100G PIONIER network. The laboratory has capabilities to create, process, transmit and present 8K 3D 60p or 8K 120p video content.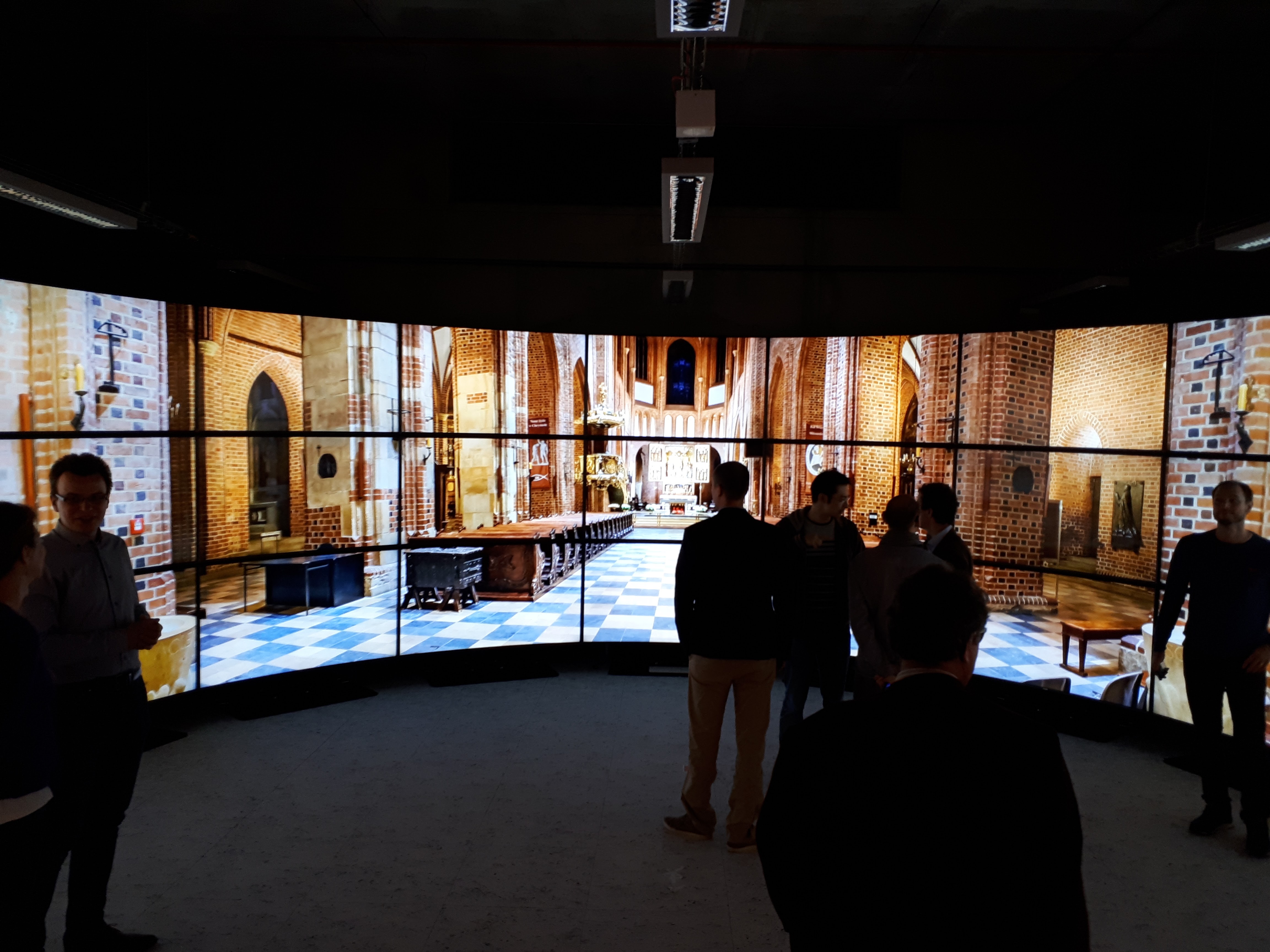 PSNC – Cave2.0 visualisation installation ©Maciej Glowiak
Spin Digital
Spin Digital is specialized in highly efficient software implementations of the HEVC/H.265 video coding standard and its extensions. Spin Digital codecs enable ultra-high quality video applications such as 4K and 8K with commodity computing PC systems.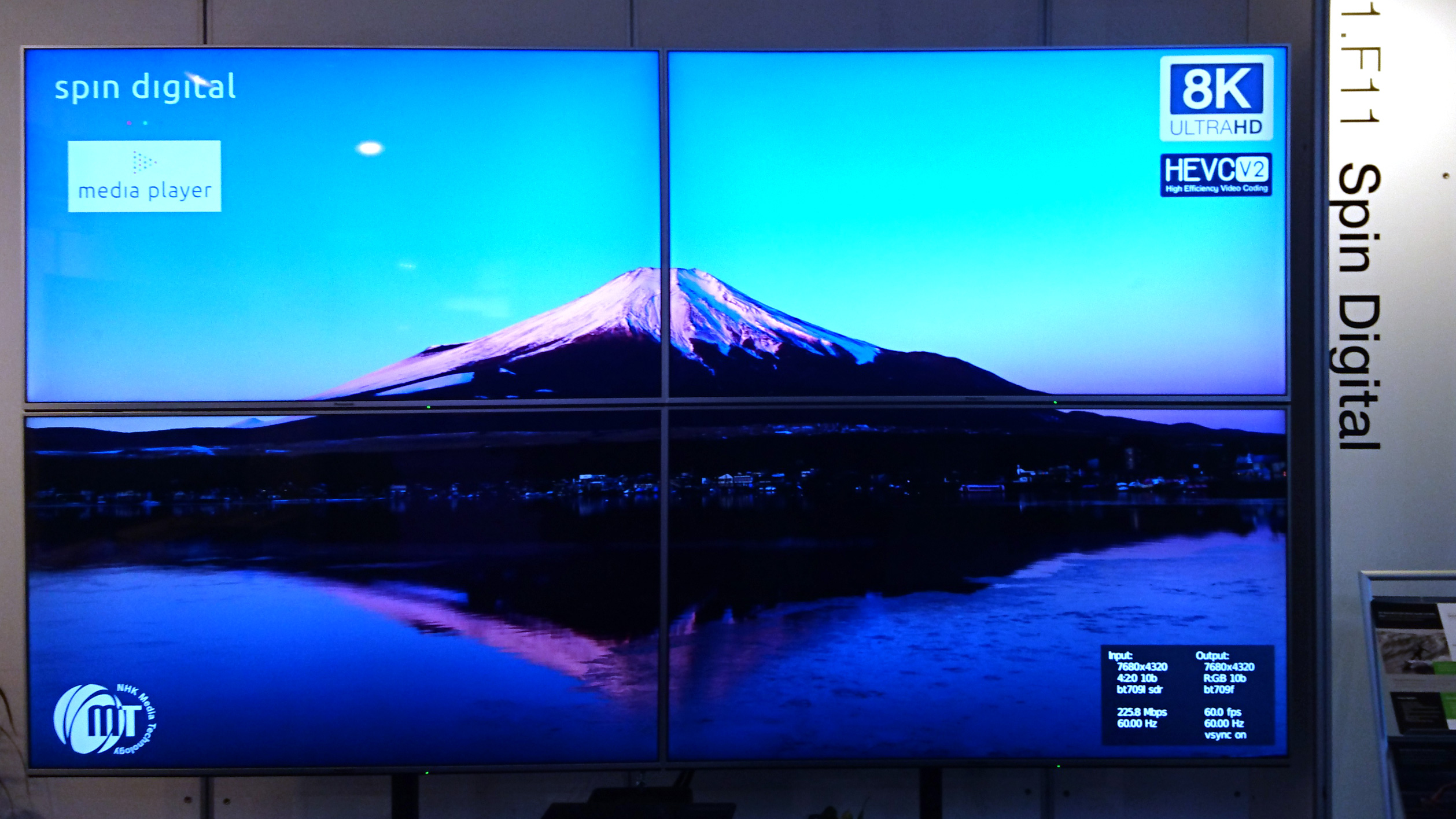 Spin Digital at IBC ©Mauricio Alvarez-Mesa
Ars Electronica: Deep Space 8K
A sensational, internationally unique experience awaits visitors to the Ars Electronica Center since August 2015. A 16 by 9 meters wall and 16 by 9 meters floor projection, laser tracking and 3D animations were the specialities of the Deep Space since 2009. An all-out upgrade of the venue's technical infrastructure of the Deep Space now enable audiences to enjoy projections at 8K resolution and thus worlds of imagery at a never-before-achieved level of quality.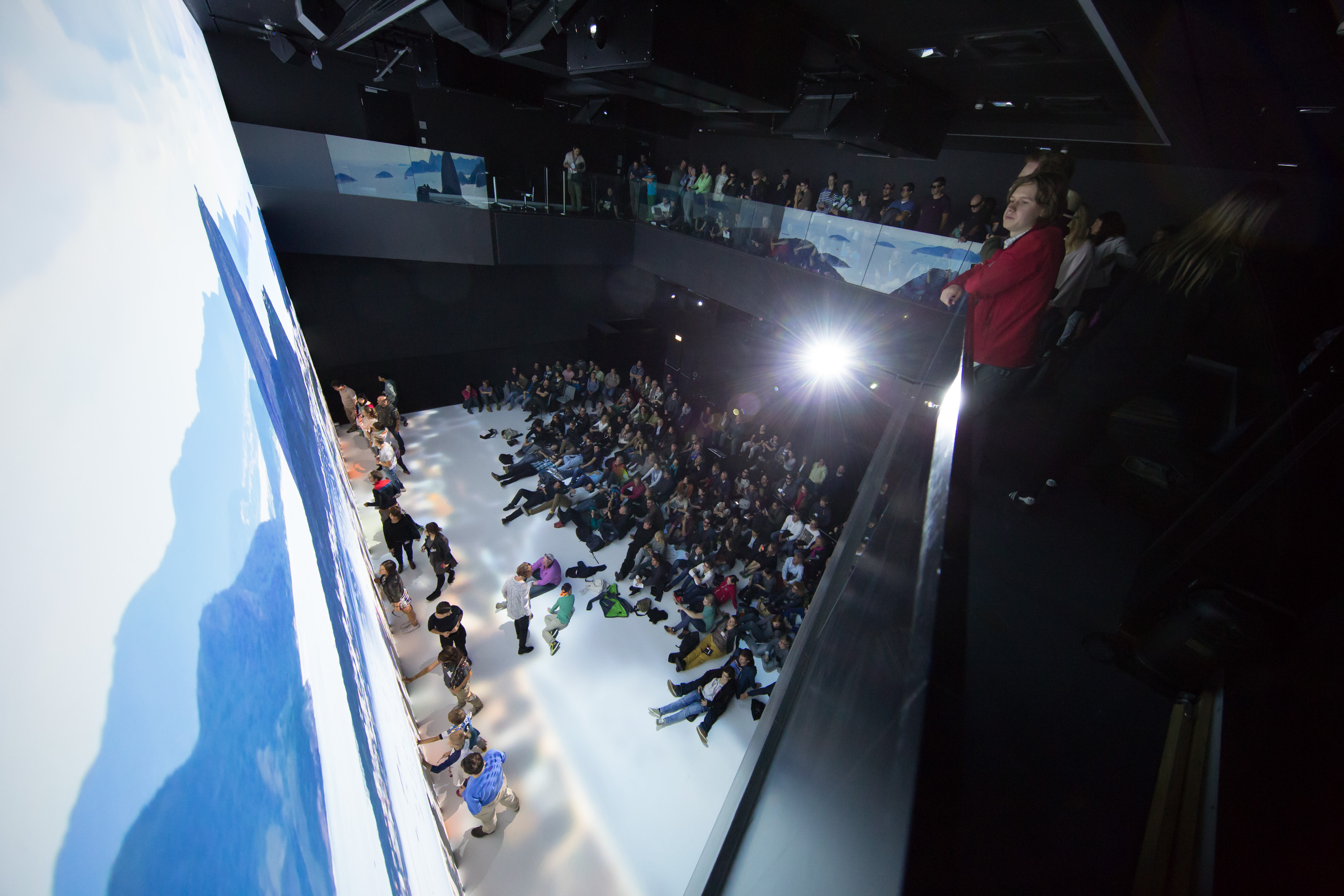 Deep Space 8K – Ars Electronica Center ©Florian Voggeneder
Marché du Film: Cannes XR
Cannes XR is a 6-day action-packed event dedicated to immersive technologies and content.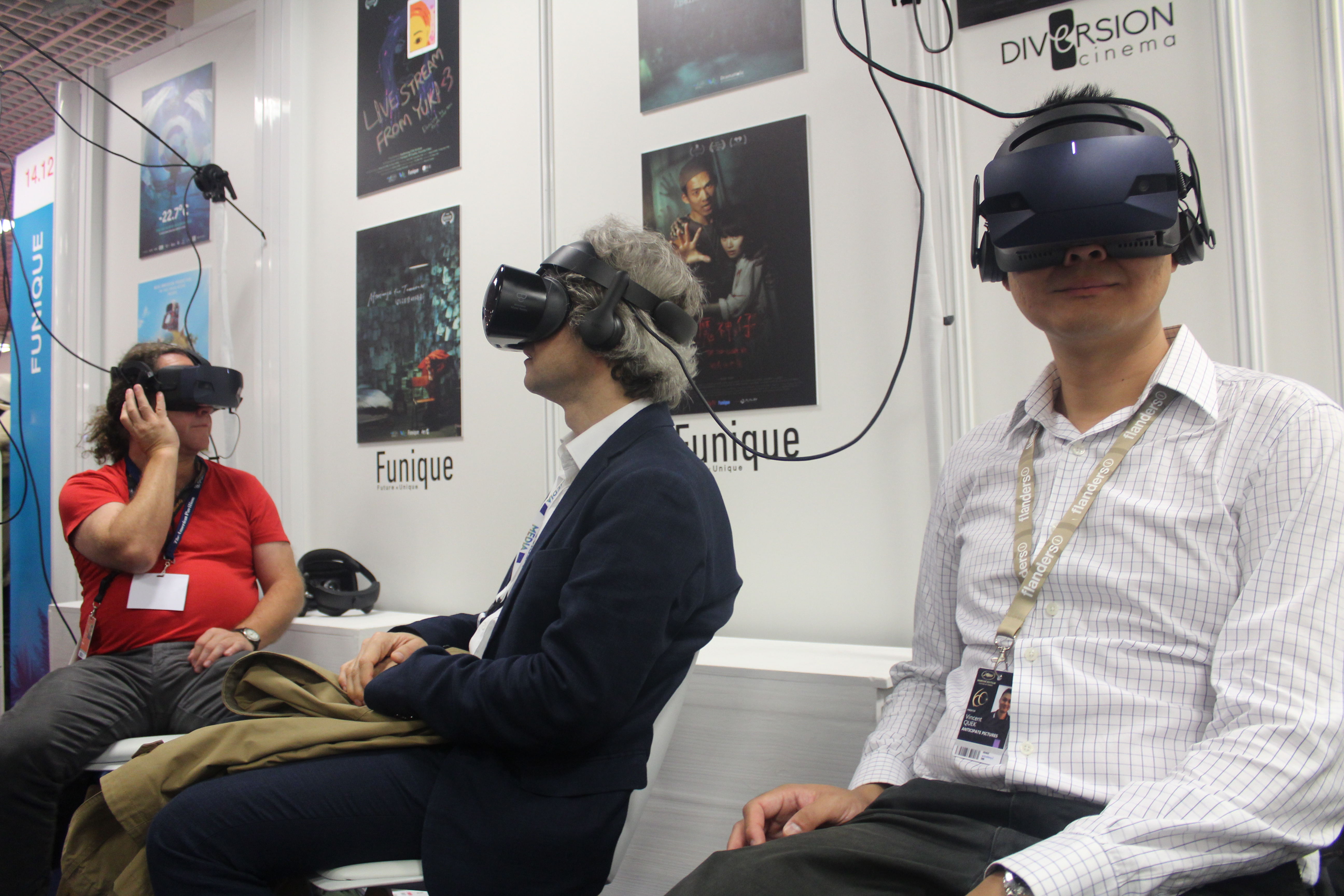 MDF 2019 Lieux Palais ©Lauren Nicol
Visualization Center C
Fulldome Theatre: The immersive stereoscopic (3D) fulldome theatre at the Visualization Center provides a unique experience to the visitors. When upgrading the dome in January 2019 to a 8K fulldome theatre, the 15 metre in diameter spherical screen will have six stereo-capable 4k projectors and a 7.2 sound system. The dome allows the visitors to travel to places they could otherwise not go to and see things that would otherwise be invisible to them.
VR-arena: The VR-arena at the Visualization Center is a smaller immersive environment used for interactive presentations and prototyping.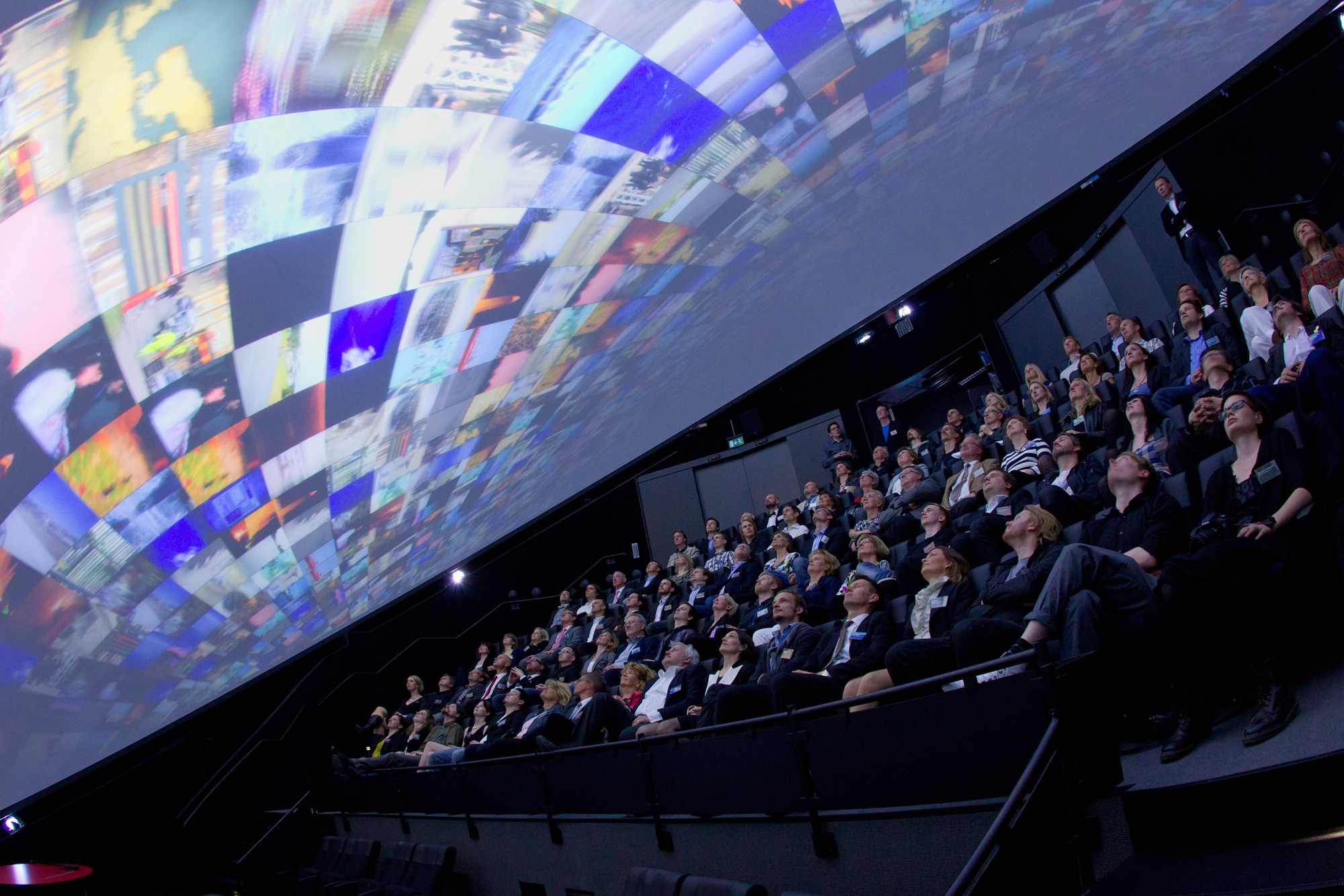 Visualization Center C Fulldome Theater ©NVAB