Mauricio Alvarez-Mesa (Spin Digital), Roland Haring (Ars Electronica Futurelab), Kenji Sugawara (NHK Technologies)
[September 6th 2019, Linz]. During the Ars Electronica Festival 2019 a demonstration of 8K live streaming from Tokyo to Linz was presented at the Ars Electronica's Deep Space 8K.
The demonstration was the result of a collaboration, in the context of the Immersify project, of NHK Technologies, a subsidiary of NHK public broadcaster in Japan, with a long expertise in media solutions and 8K content production, and Immersify partners Ars Electronica and Spin Digital.
NHK Technologies prepared an 8K live streaming studio in Sumida, Tokyo, where the content was produced.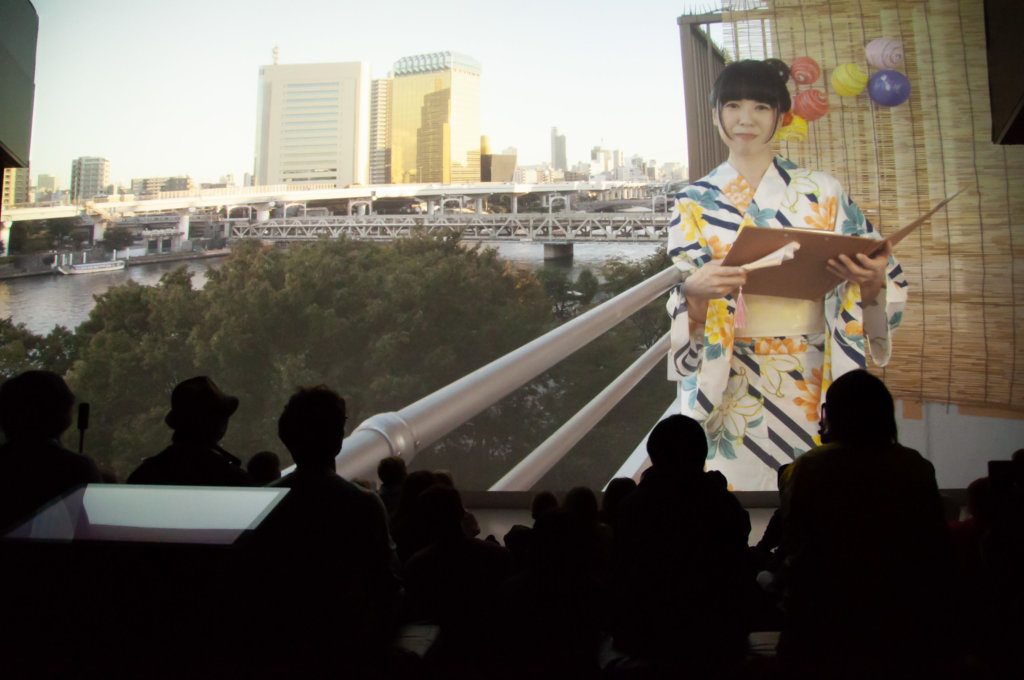 The live content was encoded using real-time 8K HEVC encoder and a live streaming internet solution. The encoded content was transmitted over the public internet using Amazon Web Services.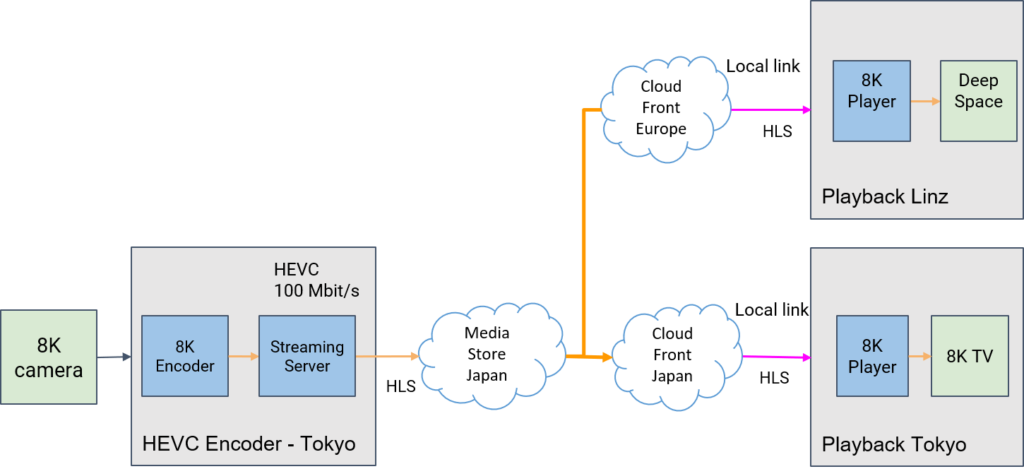 The final display was performed at the Deep Space 8K where the visitors of the Ars Electronica Festival enjoyed a live view of the city of Tokyo. This presentation is a follow-up of the demonstration showcase just a week ago at the Ars Electronica Deep Space of the Sanbaso traditional dance from the Tokyo National Theater.
The significance of these 8K live streaming demonstrations lie in the fact that is the first time that 8K live streaming is performed across continents using the public internet. By using open public networks we are making 8K live video a more accessible technology. NHK Technologies and Immersify will continue this collaboration in enabling 8K live streaming for wider audiences across the world.
This activity has received funding from the European Union's Horizon 2020 research and innovation programme under grant agreement No 762079 (www.immersify.eu).