Berlin December 3rd 2020– Immersify with Spin Digital will participate at the Cultura BIT 2020 Festival with an invited presentation at a panel about immersive and interactive content and technologies.
Spin Digital's CEO Dr. Mauricio Álvarez-Mesa will join a panel about "Interactive narratives" with other experts in the field, where they will discuss the current situation and experiences with immersive and interactive technologies and content. Mauricio will present the experience of the Immersify project and the tools and content developed for large-screen immersive environments.
The panel will take place virtually over Facebook and YouTube live platforms on December 4th 2020 from 18:30h to 22:30 h CET (14:30 to 16:30 Colombia time, GMT  -5)
More information about the panel can be found (in Spanish) at the website:
https://culturabit.co/panel-6/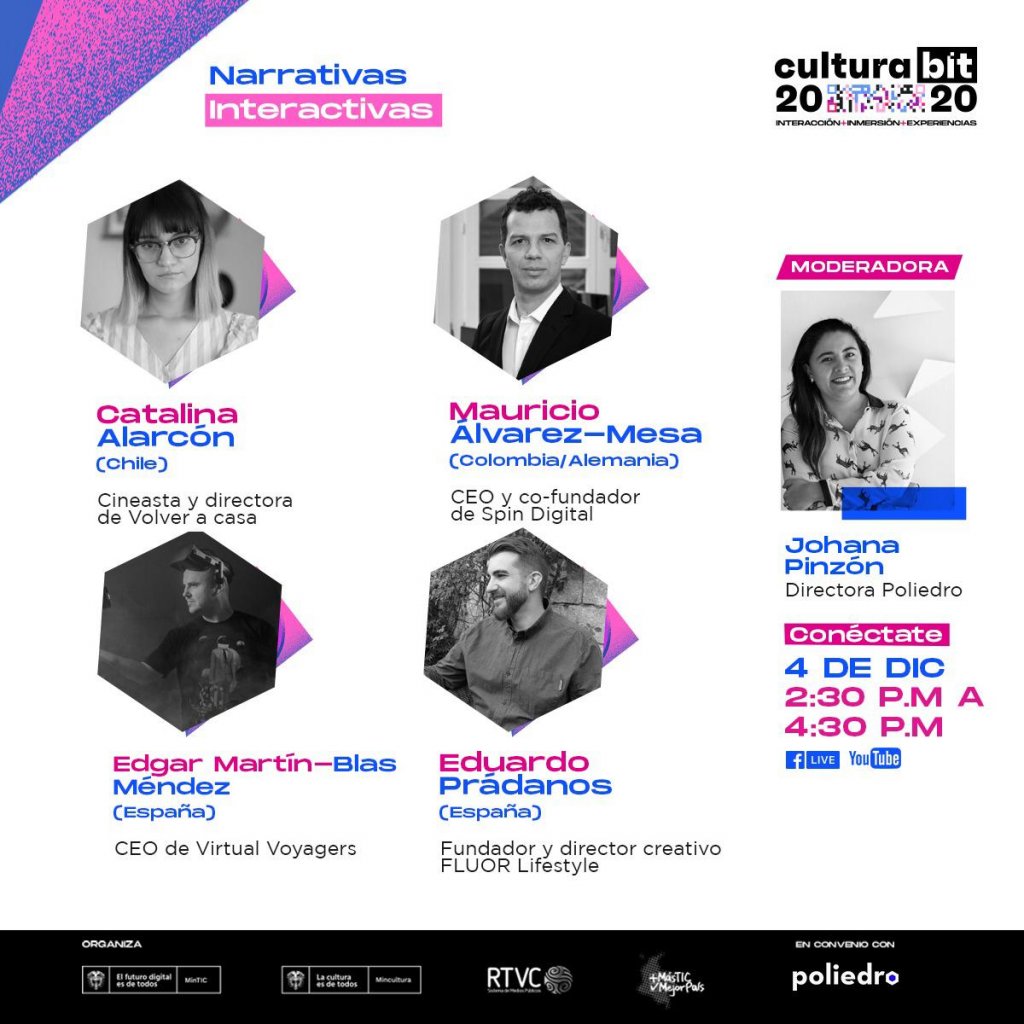 About Cultura BIT
Cultura BIT is an International Festival of new media and digital and immersive narratives that seeks to be a meeting point for the promotion of knowledge, exchange and updating of creators and digital producers, collectives, institutions, artists and networks in Colombia interested in convergence approaches between cultural practices and the arts, technologies, new media and the Internet.
Cultura BIT is organized by the Colombian Ministry of Culture, the Ministry of Information Technology, the Colombian Public Media System -RTVC- and the Poliedro agency.
This first edition will take place on December 3 and 4 with virtual programming, which will include the participation of prominent national and international guests in various panels, master lectures, hackatons, laboratories and high-flying showcases.
More information